.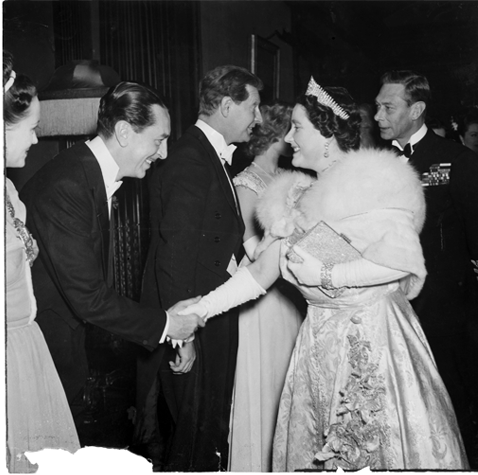 ''The Royal Family attended The Royal Command Performance of A Matter of Life and Death at the Leicester Square Theatre, tonight (Friday).''
Date on the photograph November 1946. Courtesy of BFI National Archive
THE STORY
During the spring of 1947 J. Arthur Rank signed a film treaty with Poland. Perhaps not as significant as the peace treaty between Churchill, Stalin and Truman to settle the future of Europe,
but nonetheless a very significant film export agreement that benefited the British film industry to earn some extra cash. Poland on the other hand, had a hunger for entertainment. A Matter of Life and Death (1946) was primarily made for the American market was licensed throughout Europe.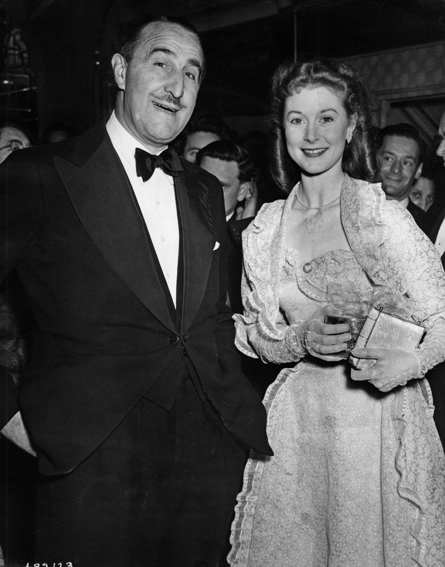 J. Arthur Rank attends the premiere of The Red Shoes 1948 with Moira Shearer. Rank was head of the Rank Organisation and signed the film treaty with Poland in Spring 1947, courtesy of BFI National Archive
Having had a Royal Command Performance in London?s West End, the film was exported in 1948 to Poland. The posters for AMOLAD are strikingly different where Rank focused on its stars - Kim Hunter and David Niven - the Polish poster focuses on the stairway to heaven, the teardrop and the rose. It is a tender reading of one of Britain's most lasting and romantic films, rich in allegory.
This exhibition is a fresh and a new approach to the Polish Poster, which for years has been stereotyped as being outlandish, and bold with little reference to the film they are supposed to promote. Increasingly the Polish Poster has been reappraised as being ahead of their time so ahead of its time that the use of metaphor in advertising has now caught up with the Polish Poster.
The half eaten apple used by Apple Corp. has embraced the visual metaphor as an adverting brand. British posters have in the main kept their landscape baroque style, but as more posters sites require the vertical one sheet format the quad poster is perhaps further evidence of British eccentricity.
Included in the bar are photographs of graphic artists who have now taken on an iconic status on the world stage of Film Poster Art. They take on the mantle of stars, whose works won prizes at art biennales and are now considered highly collectable by museums, galleries and archives the world over. It is the first event combining Polish and British posters together in UK.

The exhibition opens from 4th of March 2010 till May 23rd 2010 at BAFTA site at Piccadilly 195 in London.

Wystawę można oglądać od 4 marca do 23 maja 2010 roku w siedzibie Brytyjskiej Akademii Sztuk Filmowych i Telewizyjnych przy Piccadilly 195 w Londynie.
P P I N I O N S P I N I E